For any assistance on Accessibility Room availability and Hotel facility information, Or for any special requests kindly contact Hotel +1 (830) 990-1300
Welcome to Wine Country Inn, a great place to stay when you want excellent accommodations for a fair, budget-friendly price. We're pleased to be conveniently located on Route 87 just 4 miles from downtown Fredericksburg, Texas – and close to so many of the unique and interesting things to do and see in this Hill Country town.
Hotel Highlights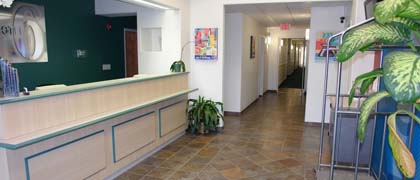 Check-in time: 3 PM
Check-out time: 11 AM
Pet friendly. Charges may apply.
Continental Breakfast
Refrigerator and Microwave in each room
Hair dryer
Iron and Ironing board
Guest Laundry (instead of word launderette)
Free Wifi
Free cable and HBO
Swimming Pool
Stay with us for free wifi plus a microwave and refrigerator in your room. We also feature cable television and a year-round outdoor pool for your enjoyment. Guest laundry facilities are available, and we invite you to visit the lobby each morning for free coffee.
Attractions nearby include the National Museum of the Pacific War and Lady Bird Johnson Park and Golf Course, which is just 4 miles away. We're also close to Fredericksburg Gillespie County Airport, Bell Mountain Vineyards, Vereins Kirche Museum and more.
Why not come spend a night or several with us? Whether you're in the Hill Country for the quaint and charming atmosphere, shops and attractions or are visiting to see family or conduct business, we're here for you.
We want to be your comfortable, affordable Fredericksburg, Texas hotel. Why not book right away so you can take advantage of our excellent rates, great location and comfortable rooms?
Read More
Family Travel
When looking for a hotel in Fredericksburg TX, please consider Wine Country Inn, just 4 miles from downtown. Whether you're planning to be passing through the area or you're in the region visiting friends and family, we're here for you with the experience you need. Expect free wifi, free parking, great televisions, microwaves and refrigerators. We're pleased to be the best and most comfortable Fredericksburg Airport hotel and a smart choice of motels near Texas Hill Country -- and we'll be here for you when you need us with a great experience that every member of your family will like. Why not book a room with us now for comfort, value and convenience?
Affordable Hotel Stay
An affordable hotel near Johnson State Park or a comfortable hotel near Bell Mountain Vineyards can be hard to find. Perhaps what you want is an affordable hotel stay that's close to everything you want to see in this region. You need not worry. We're here for you with an experience you'll like when you choose the independent, convenient Wine Country Inn. With clean rooms, plenty of amenities and a friendly staff, you can expect the best. But the price is definitely right too. While you may not expect it at such a nice hotel, we're the right place for an affordable hotel stay you'll want to repeat again and again.
Best Hotel Deal
Looking for hotels near National Museum of Pacific War? Maybe you're looking for the best accommodations deal among hotels near Vereins Kirche Museum. When you choose to stay with us at Wine Country Inn, you're choosing a great experience as well as a great deal. We offer comfortable rooms with free wifi, televisions with cable, microwaves and refrigerators -- yet we offer unmatched value. While you might find a good price elsewhere, you'll be hard-pressed to find a better deal. Why not book at room at our Fredericksburg, Texas hotel now and see what we mean? From the moment you step inside, you'll know you're in the right place for you.
Comfortable Stay
When you're looking for Fredericksburg TX hotels where you can get a comfortable stay at an affordable price, our Wine Country Inn offers comfortable bedding, accommodating rooms with cable television, microwaves and refrigerators and more. We even offer free parking designed to save you a few more dollars. Big city hotels don't give you that kind of deal. When you choose to stay at this Fredericksburg, Texas hotel, you get comfort as well as exceptional value. What could be more appealing? We're here for you when you need us with a Fredericksburg travel experience you'll want to repeat very soon. Would you like to book a room now?
Attractions
Pioneer Museum celebrated the German heritage of this area, which runs deep – and staying with us puts you close to everything there is to see.
Gillespie County Historical Society offers a heritage museum you need to see to help you better understand the area surrounding our independent hotel.
Fredericksburg is known for quaint shops, and you deserve to visit as many as possible while here – and then rest in comfort with us at Wine Country Inn.
Get outside and see the Hill Country up close if you can. These rolling hills are legendary, and our great property is among them.
---
Area Attractions near Fredericksburg, Texas :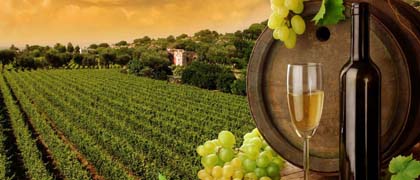 Narrow Path Winery is family owned and operated in Fredericksburg Texas. The Turbeville family has been involved in the vineyard and wine industry since the early 2000s. We have two locations at which you can taste our wine.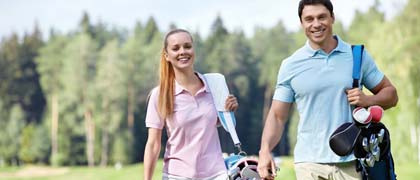 There's a lot to like about the new Lady Bird Johnson Golf Course. Thanks to nearly $2 million in renovations, it's been transformed into one of the finest municipal courses in Texas. The course has been lengthened to a 6,686 yards, Par 71 design. Fairways have been carefully sculpted to reward good shot placement. Greens are firm and fast.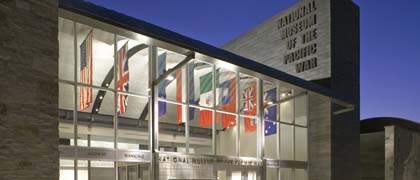 Looking for located in Fredericksburg, Texas, the boyhood home of Fleet Admiral Chester W. Nimitz. Fleet Admiral Nimitz served as CinCPAC, Commander in Chief, United States Pacific Fleet and was soon afterward named Commander in Chief, Pacific Ocean Areas during World War II.